Naming Rules: Name of horse must not exceed 25 letters, including spaces and punctuation marks.
Phonetically similar names will be considered the same. The only recognizable characters
are the twenty-six letters of the alphabet (A-Z) plus period, hyphens, apostrophes, and
ampersands. Quotations and numbers cannot be used. Profanity or obscene names will
not be accepted.

STALLIONS

Sam I Am

(All Hallows Sparticus X Rambler's Asteria; Tynedale St. Julian (R)) 1995 Bay - Lines to Forest Superman; Gillshaw Comet; Mulgrave; and Clutha Comet

FFC 1999 - LFC 2015

NAN Qualified Performance 2017-2020

IPABRA ROM in Performance 2011
IPABRA LOM in Performance 2014

MEPSA Championship Show 2015/2016
Top Ten Other Pure Breed
Top Ten Recent Disc. Traditional Breyer

1 foal is NAN Qualified, MEPSA top Ten and IMEHA Champion

Powered by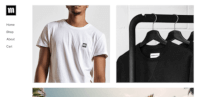 Create your own unique website with customizable templates.