Names, including breeder's suffixes, should be no longer than thirty-five (35) spaces. The name of a horse previously registered with another registry will not be changed or added to except when the name duplicates that of an already USIHC registered horse. In such cases, the Registry will use a numerical addition to the name to avoid duplication. Except for the breeder's suffix, the name of each horse must be an Icelandic name or word. The spelling of the name may be in English or Icelandic characters as the owner shall select. The Registry reserves the right to approve or disapprove any name, which it believes, is not in the best interests of the breed. In such case, the owner will be notified of the decision and will have the right to appeal such a decision to the Board of Directors.

STALLIONS

Litli-sukkulaoi fra tviburi vor
Pakklat fra Tviburi Vor

Powered by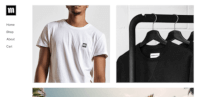 Create your own unique website with customizable templates.