Name shall not contain more than 24 letters, symbols, or blank spaces (including Suffixes). Names shall start with the first letter according to year of birth (omitting K, W,and Y). O-1995; P-1996; Q-1997; R-1998; S-1999; T-2000; U-2001; V-2002; X-2003; Z-2004; A-2005; B-2006; C-2007; D-2008; E-2009; F-2010; G-2011; H-2012; I-2013; J-2014; L- 2015; M-2016; N-2017; O-2018; P-2019; Q-2020

Please note that most of my Lusitanos do not follow the name rules. I discovered the rules in late 2016 and these horses already have foals. To change their names would be a major headache. From this point forward they will go by the naming rules.

STALLIONS

Piel de Ciervo

MARES

Gouda

Powered by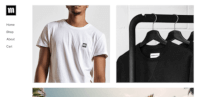 Create your own unique website with customizable templates.