All names will be Spanish (or Spanish-sounding) or proper names, composed of no more than four (4) parts or twenty-five (25) letters. Numerical prefixes will not be allowed Alphabetical prefixes and suffixes (initials, not names, and of no more than 5 letters) must be registered with NAPHA. There will be no duplication of names.

Peruvian Paso Stallion
Piurano

Powered by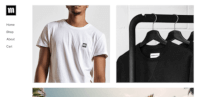 Create your own unique website with customizable templates.