Welcome to Twin Springs Stables

Welcome to the website for Twin Springs Stables. I am a member of IPABRA (International Pedigree And Blood Research Association) and MEPSA (Model Equine Photo Showers Association) along with the various Model Horse clubs on Facebook. In this website you will find our S/D list. I am constantly buying, trading, and selling models. If you see a model that you want, just drop me a line and I'm sure we can work something out. Have a look around. Feel free to e-mail me if you have any questions: twinspringsstables@yahoo.com.

Powered by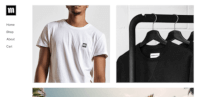 Create your own unique website with customizable templates.