Naming Rules: The first letter of the foal's name must be the "letter of its birth" 1990=I, 1991=J, 1992=K, 1993=L, 1994=M, 1995=N, 1996=O, 1997=P, 1998=R, 1999=S, 2000=T, 2001=U, 2002=V, 2003=W, 2004=Z, 2005=A, 2006=B, 2007=C, 2008=D, 2009=E, 2010=F. 2011=G; 2012=H, 2013=I, 2014=J, 2015=K, 2016=L, 2017=M, 2018=N, 2019=O, 2020=P. Omit the letters Q, X, and Y.

STALLIONS
MARES

(Kolorama X Waltz Tempi; Weisheit) 1997 Bay Tovero (Tobiano + Sabino) - CM by Ariel Williamson - Lines to Samber; Fatalist' Weisheit; and Odysseus - Pizzi carries both the Tobiano and the Sabino genes.

Open: 2001 - 2017

NAN Workmanship 2014-2017
IPABRA ROM in Performance in 2015

2 foals are NAN Qualified


Powered by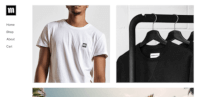 Create your own unique website with customizable templates.