Naming Rules: Maximum 30 characters including spaces and punctuation.

STALLIONS

MARES

FOR SALE: $5 - she has sadly broken the two legs she stands on. I have all the pieces if you want to try to put her back together.

(Twin Willow's McMillan (r) X Heartland Rain Song (r)) 1998 Bay - Lines to Sky King; Dun-Haven Crecendo; King's Glenlivet; and Tijuana Brass

Open: 2002 - 2018

NAN Qualified 2016-2019

Powered by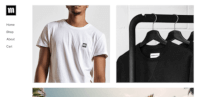 Create your own unique website with customizable templates.