Naming Rules: Names are limited to 20 characters as well as spaces. An Appaloosa may be crossed with a Thoroughbred, Quarter Horse, or Arabian and still be considered an Appaloosa.
STALLIONS

Plaudit's Ovation

TJ Im All Bright

Logical Conclusion



Bleepin' Ovation

Ima Festive Pepper

Harlequin Prince

Whist

Heza Good Ovation

Plaudit Go Sioux

Haven't Gotta Pepper

Gone Fishin'

MARES

Just Peachy

Homegrown Heirloom

Justa Freckled Princess

Coyote Night

Sprinkled With Love



Bleeping Sleuty





Vegas Ovation

Freckled Cimmaron

Shamelia Bright

Harlequin Snow

cimmaron bright

Coyote Diamond

Sheza Good Girl

GELDINGS



Here's Your Proof

Bleepin' Awesome

Powered by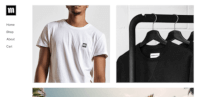 Create your own unique website with customizable templates.