Naming rules: The complete name of a horse must not exceed twenty-five (25) spaces, inclusive of prefix, letters, punctuation marks, and blanks. Numerical symbols cannot be used int he name of a horse.

PLEASE NOTE: I do have some model Morgans that carry the Overo gene. It is documented that the Overo DOES exist in purebred Morgans. However, due to the current white rules, they are not eligible to be registered. These models show as Morgan Sporthorses.

STALLIONS

Merely Immortal

MARES

Powered by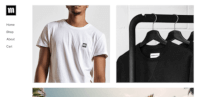 Create your own unique website with customizable templates.